Deborah Hutchison — Writer/Producer/Director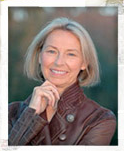 "I believe in the word 'possibility.' With possibility ... can't becomes can. Complicated becomes simple. Challenge becomes opportunity. I believe in driving your destiny, realizing your dream, and if the rules don't work—challenge them."
Deborah Hutchison is the Founder and President of Gutsy Gals Inspire Me, a independent media content company specializing in film, publishing, and product design.
A devoted entrepreneur, she fostered success as a casting director, member of the Director's Guild, online product creator and author.
Blending 25 years of business savvy with a lifelong desire to positively impact the lives of others has made her an interesting and inspiring business owner.
Deborah's latest and boldest undertaking is Gutsy Gals Inspire Me. Teaming up with a cadre of leading media professionals, she plans to inspire people of all ages—with a special emphasis on girls and women—to follow their calling and promote positive female role models for all!
Keith English — Director of Animation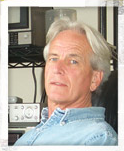 "Structure is just a distant view of chaos."
Keith brings a diverse career background to the world of animation and many aspects of his journey are evident in his work today.
From an early age Keith was a prolific painter, and until he moved to the States in 1977, was still holding exhibitions of his works in the UK. He began his work career training as an architect in the county of Dorset, in the same office as Thomas Hardy the writer once trained, and worked almost exclusively on period properties dating from the 1400s – 1600s.
He worked for a number of years as an Industrial Designer before changing course into business, which culminated when he worked as Vice President of Marketing for a new division of Lenox China, which, over a period of two and a half years, he drove from $8.9 million to $120 million.
He spent the next three years sailing in the Caribbean and South America; an experience, which he still feels benefited immensely his understanding of peoples, diversity and adventure.
He moved back to the States and started his own Industrial Design business, working for a few high profile clients amongst whom were Pepsi and Reebok. But it was Reebok with their simple question 15 years ago, "Can you make it move" who launched him into the world of animation, and begun a journey from which he has never looked back.
He has developed product for Cartoon Network, Disney, and James Cameron; was commissioned to create a work for a John Lasseter tribute, and most recently worked on Sam Raimi's DRAG ME TO HELL, and the ill-fated Michael Jackson's THIS IS IT stage show which later became feature film of the same name.
He has taught animation and Visual Effects for the Digital Media Academy at Stanford, also at other prestigious universities and at Lawrence Livermore National Laboratories where he brought all of their animators under the umbrella of one animation software.
Today he has just completed creating conceptual design and previsualisation work for Sony's 2011-1012 movie FALL FROM GRACE, based on a war in heaven between angels, and has begun work on a symphony. 
Phyllis de Picciotto — Executive Producer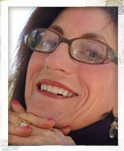 Phyllis de Picciotto, is the originator/founder, and was the Executive and Artistic Director of the Santa Barbara Film Festival for 14 years.  She is the owner of a full service marketing, promotion, advertising and public relations firm: PHYLLIS DE PICCIOTTO PRESENTS  and has been active in the film industry for 30+ plus years as an Independent Film Exhibitor in Los Angeles, San Francisco, Seattle, San Diego, Palm Springs and Santa Barbara. 
Phyllis and Deborah Hutchison partnered to create Gutsygalsinspireme.com .
GGIM is a unique, inspirational multi- media company now in production of an animated film: The Improbable Journey of Berta Benz. 
Presently, Phyllis serves as a Judge for film awards for the Santa Barbara International Film Festival's International Film Award, the FUND for Santa Barbara's  Social Justice Film Award, and the International Wildlife Film Festival in Missoula, Montana.  
2009, 2010, 2011 she organized the Santa Barbara Green Shorts Film Festival.
In 2010 she was instrumental in creating the Santa Barbara Arts Collaborative, a group that encourages participation and free membership to all artists from all disciplines through social networking strategies via the internet.  In 2008, de Picciotto initiated Lights Out Santa Barbara a grass roots campaign publicizing energy conservation through social networking strategies via the internet. 
Currently, de Picciotto is Chair of the City of Santa Barbara Arts Advisory Committee, and a member of the Santa Barbara Visual Arts in Public Places Committee. 
Phyllis has taught and lectured at the University of California at Santa Barbara, Shandong University, China, University of Montana, Antioch University, The Chautauqua Institute and Santa Barbara City College where she taught a Contemporary Cinema class for 14 years. 
She organized and coordinated film and cultural exchange programs from many countries including: France, Canada, Australia, Hungary, Great Britain, PRC China and the former USSR. 
Phyllis loves to work on film projects that inspire, excite and open up to the magnificent world of possibility.    
Phyllis believes that what your mind can conceive and believe.  YOU will achieve!
Mark Henderson - Original Score Composer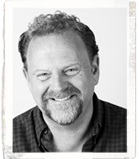 Mark Henderson is an innovative composer and an accomplished keyboard artist who has created music for such diverse worlds as film, television, animation, musical theatre, video, CD-ROMs and international trade conventions. And, he has composed for a comprehensive clientele, running the gamut from Steven Spielberg, Kenny Loggins and NBC News, to Reebok, Honda and Coca Cola, Sea World, The Smithsonian just to name a few. Mark is the original score composer for our animated film about Berta Benz, The Improbable Journey of Berta Benz
Hall Hutchison - Co-Producer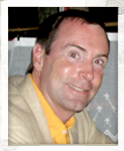 Hall holds a BA in Archaeology from Cornell University, specializing in remote sensing. Hall brings more than 20 years of technology experience in companies ranging from film/TV productions to start-up film studios, world expos and museums. He worked with Mattel to create their first interactive laser disc, designed motion control equipment for Xenon, and developed the systems design for a real-time animation studio, Modern Cartoons. Hall has been an influential technology leader who brings a proven track record providing technology of the highest level reduced to the simplest form.
Currently, Hall has created virtual sets for TV broadcast, working with NBC, CNBC, DVD on TV, and in feature film, working recently on Speed Racer, X-Men Origins: Wolverine, Alice In Wonderland, Hansel and Gretel Witch Hunters, and currently Oz: The Great and Wonderful. 
Hall is a current Board member for the Santa Barbara International Film Festival.